Application screenupdating vba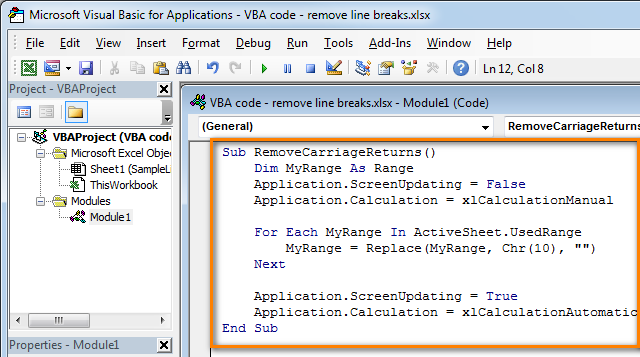 Like I said, this may be better, or may be worse. First, when you are relying on implicit code, relying on such things can cause problems down the road when you make modifications to the code. Personally it's not that big of a deal, I understand what's going on.
Set calculation mode to manual, then at the end, put it back to the user's setting. That does include having to use their events.
Of course, this would result from either poor coding or the programmer forgetting to put that line to turn it back on at the end of the process. Simply put, when you are turning this property off, you are essentially saying don't let any event be triggered when something happens. However, I do see all the Windows Opening and Closing. Once we start letting others use the App then we should have that stuff sorted out. As for the EnableEvents, you want to be careful about when to turn this off and on.